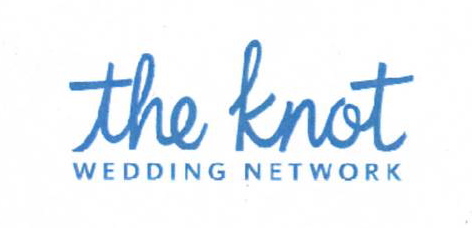 There are only a few days in a lifetime that someone might consider the HAPPIEST day of their lifes. Everyone has their own set of happy moments, but it stands to reason that the general public might vote on one of three things.
"the day I married the love of my life"
"the day I bought my first home"
"the day my beautiful baby boy/girl was born"
Of course, if you are not married, do not own a home, or you have no children, your response might vary. I decided to do a little research on just what it takes to create one of the happiest moments of your life. I, myself, am not yet married, but I've attended many weddings and most of my friends are headed in that direction. So it would only make sense that it would be a topic we share in most conversations.
This year, alone, I am apart of two weddings and have been invited to four others. Three of those six weddings are in June!! I've seen a lot of bride/groom showers lately and wondered if it were the new norm or if something like an engagement party would be more worth it to show off your soon to be...
The Knot Wedding Network
seemed to be the best place for my questions as a wedding guest. It seems to be the best place for a little Bride browsing as well. I've highlighted a few of my favorite features below! Be sure to visit the website for further planning.
They also have a magazine (and an iPad version) you can subscribe to!
Finding Your Wedding DJ
Finding a DJ might be not be the route you want to go. Perhaps you'd rather have a live band or a playlist from your iPod. Every couple has their own taste and budget. However, if a professional radio operator is your way to go, The Knot can help you find the perfect match!
DJs are listed by state and city! They spotlight a specific Disc Jockey, so you can see what's most popular at the time and for your location. There is a handy little key located at the bottom of the page to offer assistance in looking for exactly what you need.
Gorgeous Cake Photos
What kind of party would it be without a little cake? The Knot features all sorts of delicious and beautiful cakes. You can search for a cake by icing color, by style/shape and you can look for vendors in your area! Notice the attention to detail and the assortment in toppers or lack of.

7 Hottest Invitation Trends

The invitation that your guests recieve is the first impression of the style you've claimed for your wedding. It's important to pay attention to detail. The Knot keeps you assured of this.
"Forget patterns and motifs -- this trend is all about pretty penmanship. Make a statement with flourished fonts and ornate calligraphy."

"Just about every designer showcased a line in this cheerful hue -- from subtle yellow-bordered invites to bold chevron pieces."
"Try rich colors like magenta and even olive green like this suite."
"Embossing (indented or raised designs) creates a beautiful, tactile pattern that's delicate and stylish at the same time. It's perfect for the traditional bride who's looking for a subtle, modern touch."
"Try neon! We love how this fun orange invite is bright without being too daring."
"Invitation designers are reinventing the envelope, and liners like this one add a personal punch and a daring design element to your wedding suite."
"Die-cut details like this petal-shaped envelope add an unexpected twist to an otherwise classic invite." (My favorite!)

Pretty Ceremony Decor Ideas

Stumped on ways to create a vintage ceremony?
Try lining the isle with silk flowers instead of real flowers. There may be more work involved, but it also might be a cheaper way to decorate the ceremony than buying real flowers. Not to mention, you could save them!!

You could use a bird cage for your guests to put wedding cards in. This should be placed on the gift table. So the guests aren't confused, you could place an empty envelope in there, so that the first person will see the it's used for. Otherwise, they may just see it as decor.
Do you L.O.V.E cherry blossoms or calla lillies but you're not sure how to use them?
For the cherry blossoms, you could try decorating the alter with cherry blossom planters. What's great about this is that the plants are portable. So if you are inside or outside for your ceremony, you can still use them. Also, you can take them home with you!!
For calla lillies, you could line the isle with calla lily bouquets!
See The Knot for other fantastic ideas and different styles!!
25 Romantic First Dance Songs
Choosing the first song to dance to as husband and wife is a unique choice for the couple. Most times it's the 'song' you chose to symbolize your relationship long before you decided to get married. Other times, its a song of hope for your future or of the love you have found within eachother. It will portray your relationship in music and in lyric. It may be something you can dance to, a form of dance you have perfected together. Or it may simply be a chance to show your family and friends how much fun you are as a couple. Regardless of your reason of choice, the first dance is an important one. The Knot listed romantic songs, maybe one of these will be a good match for you and yours!
1. I can't help falling in love with you by Elvis Presley*
2. Never my love by The Association
3. You are the sunshine of my life by Stevie Wonder
4. It had to be you by Frank Sinatra
5. At last by Etta James
6. That's where its at by Sam Cooke
7. Make you feel my love by Adele
8. Chasing Cars by Snow Patrol
9. Rose of my heart by Johnny Cash
10. Everything by Michael Buble
11. Steady as we go by The Dave Matthews Band
12. God Only Knows by The Beach Boys
13. First day of my life by Bright Eyes
14. Crazy Love by Van Morrison
15. What a wonderful world by Israel "IZ" Kamakawiwo'ole
16. The Luckiest by Ben Folds
17. That's how strong my love is by Otis Redding
18. When you say nothing at all by Allison Krauss and Union Station
19. In my life by The Beatles
20. Lucky by Jason Mraz
21. Amazed by Lonestar
22. Let's stay together by Al Green
23. Unforgettable by Nat King Cole
24. You are so beautiful by Joe Cocker
25. The way I am by Ingrid Michelson
Find Your Wedding Dress
Finding the perfect wedding dress is what every little girl dreams of. The Knot would knot be an official wedding site if this weren't an option. What's so great about what The Knot has done is that you can search for ideas by categories. Of course, when it comes down to finding the right dress you'll naturally want to try them on. But looking for an idea and searching vendors is something you can do at anytime.

You can search for a dress by the following categories: silhouette, neckline, price range, gown length, sleeve length, and sleeve style!! You can also search by designer! The best part?! ...as you find wedding dresses you like, you can save the images to your Knot Notebook and the Wedding Look Book on your Knot Bio!
You can use their local resource guides to find bridal salons and wedding gown shops near you. Bring the pictures you've found to the stores to see if they carry those dresses, but don't be afraid to try on other styles.
(My Favorite!) The Ultimate Wedding Checklist

How perfect is it that The Knot has a checklist? They say the worst part about getting married is planning the wedding. It's a lot to handle and it's a big party. Not only that but it may even be the happiest day of your life, so you want it to be perfect, right? Before I break down the list for you, from The Knot, I would suggest getting your bridal party and family to help you. Delegate jobs for them, that way you have a hand in putting this thing together. They want you to be just as happy as you want to be! Trust me, they are willing to be in on that special day!
The Knot has a general checklist, but what's great about this is you can add to it as you go. Each wedding is unique and you may have something that other people don't.
According to your wedding date, The Knot will tell you exactly when you need to start doing things. But they have a general timeframe as well.
Another great feature is that they have an option for you to assign this task!! Get to delegating!!
12+ months before your wedding, you should:
Get organized. Set up an account on The Knot or another wedding website. Create a binder for all your ideas and suggestions. Make sure you have a place for vendor contact information.
Envision your wedding style and wedding colors. You don't have to make any choices right now, just start looking at photos and have an idea of what you want.
Assign tasks.
Create a budget.
Protect your engagement ring! Make sure you have it insured!
Submit an announcement to your local newspaper.
Pick a wedding date. Finalize after talking with important guests, like your parents, etc., ceremony and/or reception location, and ceremony officiant. Think about holidays as well. You may want to plan to have your wedding on a Saturday, your guests are less likely to be working. It may be easier to take vacation!
Interview wedding coordinators/planners. (If you want one.)
Envision your wedding dress. It's never too early. Take the same approach you did with your wedding style and wedding colors. No choices need to made right now.
Get in wedding day shape. If this is a priority for you, start eating healthier and excercising now. It's sometimes hard to get started. Stay dedicated! Assign a coach!
Hire a wedding coordinator/planner. Sign the contract. (If you want one.)
Research caterers.
9-11 months before your wedding, you should:
Scout reception sites in your area.
Look for a ceremony officiant in your area. (If you don't already have one in mind.)
Plan for your engagement party. (If your having one.) ...set a date, draft a guest list, and order the invitations.
Book your reception site and sign the contract.
Start your guest list. Decide how many people you want to invite!
Find a ceremony site.
Choose your bridal party/groomsmen.
Settle on wedding colors.
Plan your receiption menu. Decide on a caterer and figure out price per person.
Start shopping for wedding dresses.
Finalize your wedding guest list.
Make a list of yours and your financee's family traditions, religious traditions, or culture traditions you might want to incorporate in the ceremony/reception.
Sign the catering contract and send in a deposit.
Make appointments with wedding florists in your area and talk about options.
Look for reception bands or DJs in your area. Be sure to hear a sample of their work.
Research lighting and rental places in your area.
Envision your invitations and stationaries. Use the same approach as your wedding dress. No choices need to be made right now.
Head out to bridal salons to try out styles. Take pictures of all your creations, it may be easier to make a choice of hair style and stylist.
Continue to set up florist appointments to discuss options.
Plan out the ceremony with your officiant. Discuss any religious requirements or prematiral consulting.
Research photographers and videographers in your area.
Start your registry at one or more of your favorite stores. Try to decide on things you'll need before things you want.
6-8 months before your wedding, you should:
Buy your wedding dress.
Think about your bridesmaid dresses and what you want them to look like. Use the same method with your invitations and stationaries. No choices need to be made right now.
Hire your photographer and videographer. Pay the deposit and sign the contract.
Have engagement photos taken. (If you want.) This is a great idea to get comfortable with your photographer before your wedding.
Decide on a florist and pay the deposit.
Book your recepition band/DJ. Pay the deposit and sign the contract.
Search for local cake bakers. Think about your caterer. Can they do it?
Start searching for make-up artists in your area.
Book your honeymoon. Flights and hotel rooms.
Find ceremony musicians in your area. Listen to demos.
Prep for out-of-town guests. Book hotel rooms or make accomodations.
Finalize bridesmaid dress picks and have them tried on and ordered.
Start your wedding registry, if you haven't already.
Book your cake baker. Pay deposit and sign contract.
Create wedding website, if you haven't already.
Send save-the-dates out to all your guests. Have your wedding website on this!
Make sure out-of-town bridesmaids have ordered their dress.
Finalize the ceremony music contract and pay deposit.
Plan your rehearsal dinner.
Order your wedding dress, if you haven't already. Be sure your contract information is correct before signing.
Work on invitation wording and figure out the design you want.
Finalize your invitation wording.
Finalize the menu and service details with the caterer.
Research wedding insurance and purchase it as this time. (optional)
Order your wedding invititations and announcements. Don't forget to order extra envelopes.
4-5 months before your wedding, you should:
Hash out flower proposal with your florist and settle on a price and sign the contract.
Decide on formalwear for the groomsmen. No choices need to made right now.
Finalize rental list.
Book a calligrapher. (If your using one.)
Plan the groomsmen attire.
Groom should go ahead and buy/rent formal attire.
Book your wedding-night hotel room.
Update your wedding website.
Book the rehearsal dinner site and finalize menu plans.
Make all honeymoon travel reservations, if you haven't already.
Finalize groomsmen formalwear. Inform groomsmen, ask them to be fitted.
Address those invitations! Send them out at the three-month mark.
Take dance lessons. (optional)
2-3 months before your wedding, you should:
Choose accessories for your bridesmaids. This might include jewelry and shoes. Pass along this information to your ladies.
Shop for and purchase wedding bands.
Buy/rent/make ceremony decor and reception decorations that aren't included with your flowers.
Start a beauty regiment.
Double-check that your bridesmaids have bought their dresses and accessories.
Decide on wedding favors.
Pick up invitations/finish making them.
Get all the 'under the dress' essentials and any special lingerie before your first fitting.
Gather any honeymoon documents, if you need any. i.e. passports, birth certificates, visas, vaccinations, etc.
Groom should get measured for his formalwear.
Finalize ceremony song list and readings.
Reach out to those you want reading the ceremony readings, if applicable.
Schedule your dress fittings and confirm delivery date for your wedding dress. There are three fittings: your first is at six weeks out, second is at one month out, third is at one-two weeks out.
Confirm the bridesmaid dress delivery date (if you are handling the order).
I

f you haven't registered for wedding gifts yet, be sure to do so.

If you want to get your wedding bands engraved, send them out now.
Change your insurance policies to include both of your names.
Groom buy your accessories. These may include shoes, shirt stays, cuff links, pocket squares, etc.
Plan bridal shower.
Arrange day-of transportation for you, your wedding party, and guests (as needed).
Send out invitations at the three month mark. Be sure to add extra postage when needed.
6 weeks before your wedding, you should:
Make parking arrangements for the receiption.
Figure out all your accessories prior to your final dress fitting. i.e. veil, shoes, jewelry
Work on your ceremony vows, if your writing your own.
Finish your ceremony programs.
Make a kids plan for your recepition and arrange for a babysitter, if necessary.
Submit your newspaper announcement (if you were planning to).
Have your first dress fitting and make sure you have everything you need for it.
Confirm out-of-town guest hotel reservation.
Research local marriage license requirements.
Grooms buy gifts for your guys. Guys should include bestman, groomsmen, ushers, and ring barrer.
Brides buy gifts for your ladies. Ladies should include maid of honor, bridesmaids, and flower girl.
Start Thank-you notes for any gifts received at the bridal shower.
Have your final dress fitting.
Groom attend your bachelor party during this time.
Make a hair trial appointment to make sure you get your style down before the wedding.
Finalize your ceremony vows.
3 weeks before your wedding, you should:
Decide on a guest book.
Have hair and make-up trial runs to estimate how much time it will take for all your ladies. At this time, you should also make appointments for the day-of.
Send out rehearsal dinner invitations.
Finish up your ceremony programs.
Wrap all gifts for your wedding party and write each attendant a nice note.
Confirm wedding-night and honeymoon reservations.
Bride shop accessorries to finish off your bridal look. i.e. earrings, a clutch, shoes
Finalize the ceremony. Schedule a follow-up meeting or phone call with the officiant to go over ceremony timing and details. Go over any personalized ceremony details.
Get your marriage license and make appointments for blood tests (if necessary). Note the expiration date.
Pick up wedding rings and check the inscriptions (if any) before you leave the store.
Work on a 'must-play' wedding song list. Also, include any songs you DO NOT want the DJ or band to play.
Confirm that your insurance covers your rings and gifts.
Discuss your ceremony music with musicians and agree on final choices.
Decide on your something new, old, borrowed, and blue. Don't forget your garter!
Get going on 'thank-you' notes of any gifts that were sent in advance.
If you are changing your name, work on all the paperwork to make it happen.
Work out a day-of schedule.
Bride get your final hair-cut, if necessary.
Finalize any special ceremony details. Put it in writing for your officiant.
Brides pick up your wedding dress, if you haven't already.
Email your bridal party for essential wedding weekend info. Dates, times, directions, etc.
1-2 weeks before your wedding, you should:
Confirm that all your vendors have access to the venue when they need it.
Bride practice walking in your wedding shoes.
Call important guests, i.e. family, who have not RSVP'd.
Bride pick up your veil or headpiece, if you haven't already.
Email or call your bridal party to give them all the details on the day (day-of info and timeline).
If you're having a receiving line, decide the order you want everyone to stand in.
Give final head count to the caterer. Confirm all catering set up instructions and menu items.
Put the reception seating plan together, if you're having a seated receiption meal.
Confirm details with your cake baker. i.e. head count, delivery time, reception location, etc.
Decide on your escort cards.
Plan a bridesmaid tea or just a party to thank your attendants.
Groom get your final haircut.
Shop and pack for the honeymoon.
Re-confirm location, date, and time with your photographer.
Confirm delivery locations, times, and final arrangement count with florist.
Confirm details with with your videographer. i.e. location, date, and time
Groom pick up your formalwear and try it on. Don't wait until the day-of to do this.
Email transportation providers a schedule and addresses for pickups on wedding day.
Confirm all final payments amounts with your vendors.
Prepare your wedding toasts or thanks to family and friends.
Plan any night-before activities with friends and/or attendants.
Give seating chart to caterer, location manager, and/or host.
Distribute wedding-day directions, schedule, and contact list to all parents, attendants, and vendors.
Designate who will meet and greet the vendors on the wedding day. This person should be the site manager, the coordinator, or another important person thats not apart of the bridal/groom party.
Put together an overnight bag for the wedding night and designate someone to deliver it to the hotel for you, if you cannot bring it with you.
Bride get a manicure and pedicure. Invite your bridal party if you'd like.
Leave a copy of your honeymoon iteniary with someone incase of an emergency.
Confirm details with your receiption DJ or band. This should include date, location, time, playlist, etc.
Confirm details with your ceremony musicians. This should include date, location, time, playlist, etc.
Ask someone to take care of wedding gifts and any cash brought to the wedding.
Confirm wedding day beauty appointments.
Put together final payments and cash tips for vendors and give to a designated family member or friend to distrubute on the wedding day.
The day before your wedding, you should:
Give wedding announcements to your maid of honor/best man to be mailed on the wedding day.
Wedding Rehearsal.
Get much needed pampering and sleep, if you can!!
Pull together a last minute emergency kit.
Confirm all honeymoon travel plans. Include transportation to airport, if need be.
Day of your wedding, you should:
Remember to thank your parents and tell them you love them!!
Confirm all reception toasts with your VIPs.
Relax, smile, and enjoy your day.
Soon after your honeymoon...
some of this stuff you might want to designate to a close family member/friend...
Remember to review your vendors...so that future brides will know what to expect.
Keep a look-out for your wedding photos!! Frame them...show them off!!
Freeze the top layer of your wedding cake! Save some napkins too!
Perserve your bridal bouquet and other wedding momentos...
Have your wedding dress and veil preserved.
Make sure all your vendor bills have been paid in full.
If you used a videographer, find out when you can expect the edited version of your video.
Work on those thank-you notes!! (Try to get them out within the next two months.)
What made your wedding day so special?